GLP Park Brno Holubice signs lease with three clients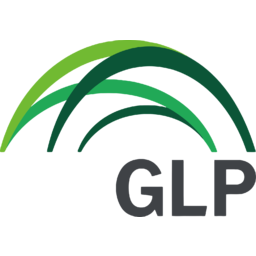 GLP has signed a lease agreement with three new clients for GLP Park Brno Holubice: a logistics and technology company Zásilkovna, a manufacturer of automotive components fischer automotive systems, and an international logistics company operator ROHLIG SUUS Logistics. The tenants are expected to move into the site next year, with the three companies expecting to generate dozens of jobs.
The logistics-technology company Zásilkovna, owned by Packeta Holding, will operate a distribution centre at the site using the latest technologies. The company fischer automotive systems will assemble components for vehicle interiors in the warehouse, such as ventilation grills, air-conditioning outlets, storage compartments and other devices to ensure order and comfort in the vehicle. Finally, ROHLIG SUUS Logistics will build in Holubice a modern logistics centre, which will expand the existing branches in Prague and Ostrava.
Construction of the modern industrial complex started last November and is due to be completed and leased by the end of next year. Currently more than a third of the 70,000 sq m of the complex is already leased. The site is designed to accommodate a multitude of companies, suitable for logistics, light industrial production, office space, sales showrooms, or a place for technological research.
GLP conceived the entire project as sustainable. The roofs will be fitted with photovoltaic panels, which will contribute significantly to reducing the operating costs of the buildings.
Jan Palek, GLP's Director for the Czech Republic and Slovakia, commented: "The signing of these leases demonstrates the high level of demand we have seen for GLP Park Brno Holubice. We tailor the premises to our customers' requirements. For Zásilkovna we are building a unique logistics and distribution centre where the company will be able to use advanced technologies to serve customers. In the case of fischer automotive systems, we have made a number of changes to a project under construction to meet the needs of production and employee care, for example in the area of catering."
Source: GLP