UPS revenues up in Q1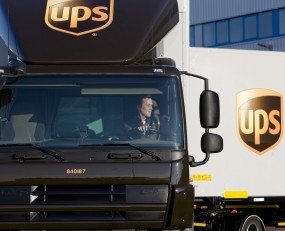 UPS has announced its financial results for Q1. Revenues increased 6.2% year-over-year to $15,315m after growth in each operating segment. However, operating profit was down 2.1% to $1,784m. UPS said this was partly due to a fuel surcharge lag.
The US Domestic segment, which accounts for the vast majority of revenues, saw turnover rise 5.0% to $9,535m as UPS experienced growth in B2C deliveries. Operating profit in this sector was down 2.4%.
Elsewhere, the International segment saw revenues up 4.9% year-over-year as a result of increased demand for cross-border shipments. However, operating profit declined by 7.8%.
Finally, revenues in the Supply Chain and Freight segment grew 12.5% year-over-year, with better performing business development programmes and improved market conditions cited as reasons for the improvement. Cost reductions also aided a 21.8% rise in operating profit in this segment.
Source: UPS