UPS announces Supply Chain Solutions investment in Vietnam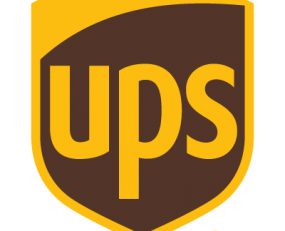 UPS Supply Chain Solutions is transitioning to wholly-owned operations in Vietnam. The move will see it lease over 15,000 sq m of storage in the ports of Cat Lai in Ho Chi Minh City (HCMC), and the northern city of Hai Phong. It will also create 45 new jobs in HCMC and Hai Phong.
UPS says the move will give it greater control over its operations and service standards. This in turn will give local businesses more direct access to UPS's air cargo network which connects more than 14,000 origins and destinations, in addition to well-established shipping infrastructure which offers service on over 2,300 direct lanes for cargo of nearly any size.
Sebastian Chan, UPS Asia Pacific president for Global Freight Forwarding and Global Logistics and Distribution, commented: "Back in January of this year, when most of the world was not yet aware of the pandemic that lay ahead, Vietnam looked ready to record another sterling year of growth after its economy expanded 7% in 2019. Fast forward to the present day, and while the pandemic and lockdowns had caused growth projections for the country to be revised downwards, it remains one of the region's few shining bright spots, in addition to China, in recording positive growth."
Current 2020 GDP projections for the country are 2.7% according to the IMF, as Vietnam continues to run ahead of its neighbours. The country also recently sealed a momentous trade deal with the European Union that will eventually remove 99% of tariffs between both markets, affirming Vietnam's continued strategic position in regional and global supply chains. UPS stated these factors, combined with its decisive Covid-19 containment strategy, as reasons for UPS SCS' decision to ramp up its presence in the country.
UPS SCS currently offers international air and ocean freight services with port-to-port and door-to-door options, for both palletized and loose freight shipments across the world. Its multi-modal transportation offering combines ocean and air freight on some of the world's longest trade routes.
UPS SCS's transition to wholly-owned operations in Vietnam joins its Small Package business, which has been wholly-owned since 2013. The company most recently introduced new flights to Ho Chi Minh City and Hanoi.
Source: UPS