Royal Mail to trial two types of MEVs as part of drive to further reduce emissions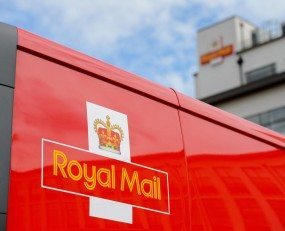 Royal Mail is to trial twelve Micro Electric Vehicles (MEVs) for letter and small parcel delivery across five UK towns and cities, as part of the company's drive to further reduce emissions associated with its operations, whilst also adapting to the rapidly changing mail bag. The six-month trial will see a selection of vehicles operating in five locations across the UK: Edinburgh, Crewe, Liverpool, Swindon and London.
The trial will assess the Paxster Cargo and the Ligier Pulse 4 model. Both have been designed for busy urban and suburban routes and can be charged in around 8-10 hours. The fully electric vehicles emit zero tailpipe CO2 emissions and have a range of between 70 – 90 miles in a single charge. With a load size of between 1.2 cu m and 2.0 cu m , the vehicles are designed to carry a typical-sized load of letters and small parcels in residential areas.
Royal Mail stated that it currently has the lowest reported CO2e emissions per parcel amongst major UK delivery companies. Through focusing on two different models, the trial will assess the vehicles suitability as a lower carbon alternative to regular-sized vans in the hope of lowering emissions further.
It is also hoped that the new vehicles will help postmen and postwomen manage the growing number of parcels on the daily round in an environmentally friendly way. Once the trial period has ended, Royal Mail will decide on whether to roll out this category of vehicles more widely across its fleet as a complement to more conventional vehicles. Chief Executive Officer Simon Thompson commented: "From drones to electric vehicles, fuel efficient tyres to bio-CNG trucks, we'll keep on innovating to reduce our environmental impact even further."
Source: Royal Mail