Royal Mail revenues up 2% in Q1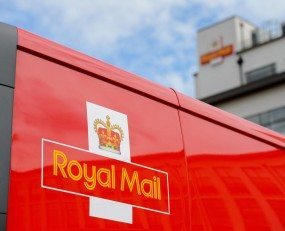 Royal Mail Group has revealed that revenues grew by 2% year-over-year in the first three months of its new financial year.
UKPIL revenues fell 1%, with parcels revenue up 6% and letters revenues down 7%. Year-over-year comparisons are affected by last year's additional general election volumes. International parcels accounted for 2 percentage points of the 7% increase in parcel volumes in the quarter. Parcelforce Worldwide volumes were up 4%, but with one of its key customers withdrawing from the market, it does not expect continued strong performance for the year.
At GLS, volumes were 10% higher and revenues were up 11%. Particularly strong revenue growth was noted in Italy, Denmark and Spain. The subsidiary opened three new depots in Poland in the quarter and a further three Eastern European businesses saw double digit revenue growth.
Rico Back, newly appointed CEO at Royal Mail, said, "Overall, trading in the first three months of our 2018-19 financial year was in line with our expectations. Our performance in UK letters and parcels was as anticipated and GLS continued to perform strongly. In the UK, we are making progress with the trials and initiatives under our new Pensions, Pay and Pipeline agreement. We, together with the CWU, are working with Government to enable the introduction of a Collective Defined Contribution scheme."
Source: Royal Mail