myDHLi: DHL Global Forwarding launches one-stop customer portal for digital logistics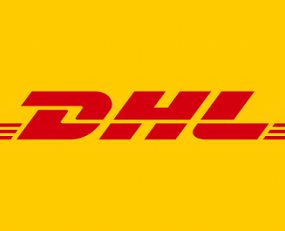 DHL Global Forwarding launches myDHLi, a one-stop customer portal for digital logistics providing full visibility and control. Customers can follow and share information from organisations and trading partners, while managing freight rates, offers and transport modes along with analyses and reports. The platform also provides 24/7 full visibility and aims to give control over all shipping and transport modes.
Tim Scharwath, CEO DHL Global Forwarding, Freight, says, "By combining services like online quotation and booking with shipment tracking, document accessibility, and data analyses we are creating not only 360-degrees visibility, but also have laid the foundation for customers to manage their logistics – anytime and anywhere. We strongly believe that digitalization bears the potential to ease and improve the daily business of shippers and freight forwarders simultaneously. This is even truer during unpredictable and challenging times such as those we are currently facing with COVID-19, and which might now act as an accelerator for digitizing the industry. That is what digitalization means to us and why we made it a cornerstone of our strategy 2025."
The platform merges existing online services like myDHLi Quote + Book and myDHLi Analytics with new services and features, and incorporates them into one innovative platform. The platform was developed in-house allowing customers to individualise their portal by selecting specific services and offers services such as a search capability, a tracking service using end-to-end information to make shipments across air and ocean visible nearly in real-time, aiming to give customers control from pick-up to delivery. It also offers downloadable shipment documents for quotes, commercial invoice, packing list, house bill, invoice and proof of delivery, in addition to analyses and reports.
The free of charge service for all DHL Global Forwarding customers launches a pilot phase with customers from five continents (North America, Europe, Asia, Australia, Africa) and is will be rolled out in waves. The previous customer portal, DHLi, will be available until the myDHLi roll-out is complete. 
myDHLi features a modular build-up. Users can individualize their portal by selecting the specific services they want. Thanks to the single sign-on registration process, all services are available from the beginning. No additional registration or sign-in processes are needed. myDHLi is free of charge for all DHL Global Forwarding customers. 
Source: DPDHL