Maersk announces intended acquisition of Senator International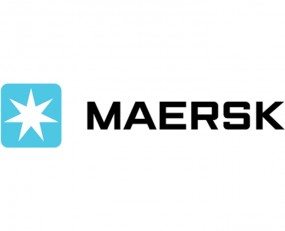 Maersk has announced the intended acquisition of Senator International, a global freight forwarding company with a strong air freight offering. The enterprise value of the transaction on a post IFRS 16 basis is approximately $644m, it is subject to closing conditions including regulatory approvals and is expected to close in H1 2022.
The move is part of Maersk's aim is to offer complete logistics capabilities to its customers. Overall, the company believes that air freight is a crucial enabler of flexibility and agility in global supply chains, as it allows companies to tackle time-critical supply chain challenges and to provide transport mode options for high value cargo.
Senator has operations across Europe, Asia, South Africa, and America and has built its airfreight operation around own controlled capacity using nineteen weekly flights across its network. Senator uses Cargo Wise One operating platform, which is expected to accelerate the integration with Maersk's Air and Less-than-Container Load products.
The focus on own controlled capacity is aligned with Maersk´s air freight strategy. Maersk's ambition is to have approximately one third of its annual air tonnage carried within its own controlled freight network. This will be achieved through a combination of owned and leased aircraft, replicating the structure that the company has within its ocean fleet. The remaining capacity will be provided by strategic commercial carriers and charter flight operators.
Tim-Oliver Kirschbaum, CEO and shareholder at Senator, commented: "By joining Maersk, we strongly believe that we will be able to deliver an even broader portfolio with own controlled air capacity as well as also in other modes of transportation."
In addition, through its internal cargo airline Star Air, Maersk is purchasing two new B777 to be delivered by Boeing in 2024 and is also leasing three B767-300 cargo planes which will be operational in 2022. Star Air will operate and maintain owned and leased aircraft for Maersk while continuing to operate air cargo for its current customers.
Maersk stated that it has similar ambitions both for air and ocean freight, this is why the company is involved with carriers that offer Sustainable Aviation Fuel-based solutions. Maersk added that it is committed to explore carbon neutral fuels for the Star Air operated fleet of aircraft in line with IATA guidance. According to Boeing, the 777 Freighter will provide Maersk the flexibility to profitably operate the airplane across its large air freight network while helping to deliver on its sustainability objectives.
Source: Maersk