GeoPost / DPDgroup appoints Boris Winkelman as Chairman and CEO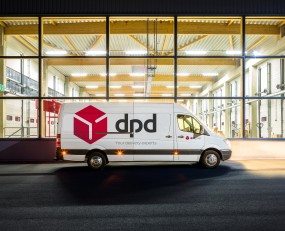 Boris Winkelmann was appointed Chairman & CEO by the GeoPost board of directors, following the retirement of former-President Paul-Marie Chavanne.
Winkelmann became Executive Vice President at DPDgroup on February 1, 2020 and has been in charge during the COVID-19 pandemic.
Thanking the Group for its confidence in his leadership, Winkelmann said, "Now, as we move forward from this crisis, our businesses face considerable challenges and exciting opportunities to shape the future of our sector. At DPDgroup, we are prepared for both high growth in e-commerce and to be the leader in sustainable delivery. Our people and planet are our priority, with commercial success and sustainability commitments working hand in hand."
Response to lockdowns
DPDgroup said it emerged stronger from the pandemic as lockdown demonstrated the essential nature of parcel delivery and last mile services.
DPDgroup said it was prepared for the strong shift to B2C volumes where more recent services such as food and healthcare grew significantly. The Group's hybrid B2B / B2C model reportedly adapted well to new demands. In April and May 2020, when lockdown was in place across most European countries, DPDgroup delivered more than 300m parcels in Europe, up by 30% Y-o-Y.
DPDgroup said it maintained delivery services throughout the pandemic through a strong domestic presence and understanding of national markets, ensuring the safety of staff and customers. The Group implemented a contactless delivery process in every European country and maintained 60% of its Pick-up points (parcel shops and lockers) worldwide. Drawing upon its Far Eastern connections with Lenton Group in China, DPDgroup also created an air linehaul that supplied all employees and drivers in its subsidiaries with over 100m masks and 130,000 litres of hydroalcoholic gel.
Learnings from the crisis
Under Winkelmann's direction, the Group plans to continue to put considerable effort into further broadening and deepening its technology stack to increase efficiency and improve customer and consignee experience, while fulfilling its commitments to sustainability through its DrivingChange programme.
In recent years, DPDgroup has invested in new alternative vehicles and logistics technology to increase efficiency and reduce, even eliminate, carbon emissions, while simultaneously retaining its position in Europe's voluntary carbon offset market.
The Group has also been leveraging technology to increase client and consignee satisfaction, creating new tools, including Predict, which lets end-consignees know the exact time slot in which their parcel will arrive and a network of more than 46,000 Pick-up points globally.
The Group delivered 1.3bn parcels in 2019, generating €7.8bn revenue, a 6.7% increase Y-o-Y, and plans to pursue an expansive strategy.
In 2019 DPDgroup pursued its external growth through several acquisitions predominantly in Europe. The Group acquired majority stakes in Lenton (China) and then BRT (Italy) in January 2020, extending its international reach still further. The Group is also developing into new markets, such as food and healthcare. It has already established itself in the food segment with Chronofresh (by Chronopost France) and SEUR Frío (Spain); and in healthcare with the acquisition of BioLogistic (by Chronopost France). It is also planning new facilities for France, the Netherlands and the UK, as well as a recruitment programme for additional drivers.
Winkelmann noted, "DPDgroup has worked to diversify its B2B expertise with B2C activity since 2008. This strategic move has proven a key asset to successfully managing the evolution of the market. Nevertheless, the COVID-19 crisis has accelerated our plans by 3 to 5 years."
Biography
Boris Winkelmann was appointed Executive Vice President of GeoPost / DPDgroup on 1 February 2020 and Chairman of the Board / CEO on June 25, 2020. As such he is Executive Vice President of Groupe La Poste.
Prior to his nomination, Winkelmann became Chief Executive Officer (CEO) of DPD Germany in 2014. He has 25 years' experience in the parcel and express industry, starting his career in 1994 at TNT Express Worldwide where he held different management positions before joining GeoPost in 1999. He coordinated the acquisition of a majority shareholding of DPD in Germany up until its completion in 2001, equally taking part in the international development of GeoPost.
Subsequently Winkelmann embraced entrepreneurship and co-founded LetMeShip, an online shipping service, CEP-Research, an information and market research service, and ITA Consulting, an M&A consultancy service.
Source: DPD