GEODIS to double its contract logistics footprint in the UK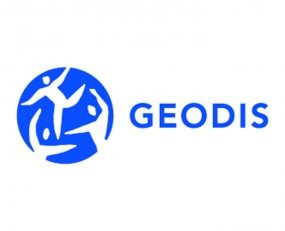 With a total of 110,000 sq m new warehousing space opened in October across two new sites in the UK, GEODIS has significantly increased its Contract Logistics operation in Europe's third biggest retail market.
GEODIS states that due to the demand for contract logistics services as a consequence of the retail e-commerce boom that is no less apparent in the UK market than elsewhere in Europe, it has opened two new facilities: 40,000 sq m warehouse in the North of England in Doncaster and a 70,000 sq m logistics site at Lutterworth in the East Midlands region, providing employment for nearly 600 (1,200 during the peak season).
Said to be established in response to the increase in sales volumes of a high-profile international online retailer, the facilities are equipped with automated technology, 18-metre, high-density racking and provide a combined capacity for processing up to 1.5m units per week.
GEODIS plans to double its contract logistics operations in the UK, in-line with its growth plans to become a top 15 operator in the market within the next 5 years.
Both locations were chosen due to their location and are claimed to be located well in terms of access to national road networks and distribution to centres of population across the country. Doncaster as well as Lutterworth are in areas of concentrated logistics and warehousing activity.
Source: GEODIS