GEODIS and KNAPP to implement over $80m in fulfilment technology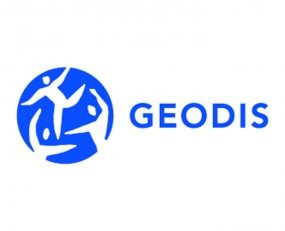 GEODIS and KNAPP, a technology partner for intelligent value chains, has announced a new collaboration to implement more than $80m in advanced automation technology into two omnichannel fulfilment centres on behalf of a leading retailer. This marks the third project between the two companies, bringing GEODIS' 12-month investment with KNAPP to over $130m.
The two fulfilment centres—located on the East and West Coast in the U.S.—will feature highly automated storage, as well as picking and packing technologies. The technologies are designed to provide fulfilment strategies to support the retailer's e-commerce and retail operations while increasing overall supply chain efficiencies. Following the technology implementation, the combined fulfilment centres are expected to move over 270,000 units per day across its total of more than 850,000 sq ft of operations.
The two fulfilment centres will include a unique combination of KNAPP technologies. Both sites will feature the OSR Shuttle Evo, an all-in-one automatic storage and picking system. The facilities will also include the use of multifunctional goods-to-person Pick-it-Easy Evo work stations along with Pick-it-Easy Robots, an AI-equipped robot designed to supplement manual picking stations. In addition, the facilities will include automated carton packing and auto-bagging technology. The sites will also feature various customized value-added services such as personalization in support of the client's desire for a one-of-a-kind customer experience.
In support of GEODIS' sustainability efforts, the solution utilizes technology that will reduce the size of shipping cartons to ensure consolidated freight requirements to ultimately contribute to a lower carbon footprint. In addition, the KNAPP OSR Shuttle  Evo solution has provided a sustainably sourced and designed robotic system to ensure that the client is optimizing every facet of the supply chain to its fullest potential.
Chief Sales Officer at KNAPP Jusuf Buzimkic commented: "The jointly developed solution between GEODIS and KNAPP is specifically designed to address both strategic initiatives and growth that is attributed to rapidly expanding e-Commerce demand. The technology platform will reduce the challenge associated with labour availability and evolving customer service level expectations. The latest solution represents a balance of performance, flexibility and scalability to minimize the variable cost per order."
The project is set to begin installation in early 2023. Phase one of implementation is expected to be complete in September 2023 ahead of peak season, with both facilities aiming to be fully completed in Q1 of 2024.
Source: GEODIS