GEODIS' AirDirect Mexico service from Asia takes off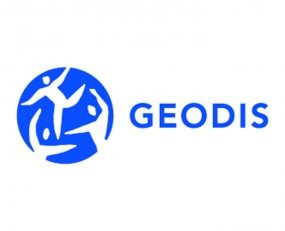 Global Supply Chain provider GEODIS has launched its full cargo service from Hong Kong to Guadalajara, Mexico. This new weekly service has a 22-hour real-time transit to the Mexican hub and is operated by chartered B747-400ERF and MD-11 F aircrafts. AirDirect Mexico comes as an addition to GEODIS' other air cargo services, AirFast, AirFlex and AirSave and represents part of its regional, multimodal growth strategy.
Onno Boots, GEODIS' Regional President and CEO for Asia Pacific said, "AirDirect Mexico follows the recent launch of our Road Network service in South Asia, providing scheduled services with day-definite transit times to all major destinations in the region. As part of this growth strategy, Hong Kong is GEODIS' hub for China and Southeast Asia originated cargoes to Mexico, Latin America, USA and Europe".
Robert M. Krautheim, Regional Head of Sales for Freight Forwarding in the Americas added, "GEODIS consistency combined with access to premier wide-body aircraft cargo capacity means our clients will enjoy better lead times and a reliable supply chain for dangerous goods, lithium batteries, and general cargo".
AirDirect Mexico is an example of how GEODIS continues its efforts to offer end-to-end supply chain solution with focus on day-definite and reliable transit times, supported by the Road Network services in Asia and on-carriage solutions in Mexico that include daily scheduled intra-Mexican deliveries to all locations in the country. This new service hopes to ensure just-in-time service and space commitment through an Own Controlled Network (OCN).
Source: Geodis