FIEGE rolls out robotics project for CBR Fashion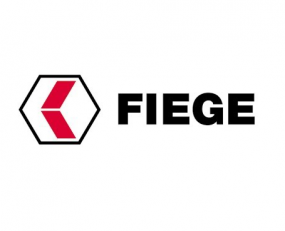 FIEGE is driving modular automation forward at its locations. For its long-time client CBR Fashion, the logistics company is developing an automated and flexible material flow system which meets growing demands as well as projected growth. For this purpose, FIEGE has built a new pick tower at its location in Burgwedel where from the summer of 2023 onwards, to begin with, 100 autonomous mobile robots (AMR) will support the picking of garments and contribute to lowering lead times.
FIEGE has been working for CBR Fashion for 15 years. Next to warehousing and fulfilment, it also oversees transportation on the last mile.
FIEGE is currently setting up a four-storey shelving system at the multi-user centre in Burgwedel. With 6,000 sq m of space, this system will provide for roughly 150,000 storage bins. Starting August 2023, some 100 AMR will initially be put to work at the logistics centre. This figure is expected to increase to just under 170 robots by 2027. The Greven-based logistics company went with Locus Robotics as its project partner.
Work in the pick tower takes place in fixed picking zones which will each encompass a few aisles only. The distances in between the zones will be covered by the AMR. This approach has employees interact with different robots which each process six orders at the same time. An RFID tag helps the AMR to recognise which colleague is in front of them. Their multi-lingual software helps to overcome potential language barriers. Ulrich Geislinger, head of the FIEGE branch in Burgwedel adds: "This multi-bot approach is expected to achieve a 30% productivity gain during the order picking process and clearly lower costs-per-unit which naturally also benefits our client."
Source: FIEGE