FIEGE completes logistics centre in Hungary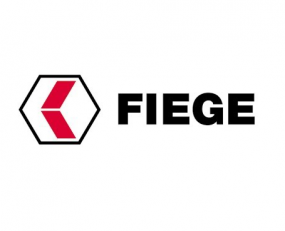 Following 13 months of construction, FIEGE has completed a new single-user centre for zooplus SE in Hungary. The Greven-based family business has built around 41,000 sq m of logistics space near the capital Budapest in two expansion stages for zoopla, a European retailer for pet supplies. Going forward, FIEGE will be overseeing warehousing activities plus many value-added services at the centre which is located not far from the crucial M0 traffic route. By the end of 2024, the number of employees at the logistics centre is set to grow from 220 to 500 people who will have modern offices and communal rooms made available for them within the building that is infused with natural light.
FIEGE will oversee all services which range from incoming goods, quality control and storage to order picking, packaging and readying for shipment to handing over to CEP service providers. The logistics centre has been fitted with ergonomic conveyor technology and adaptable floor conveyors to handle these tasks. Moreover, numerous skylights in the roof and energy-saving LED lighting ensure optimal working conditions. The twelve-metres-high building also features an earthquake-proof racking system plus high-load-capacity flooring and fire load standards that meet those established by the National Fire Protection Association (NFPA).
"We are very pleased to support the growth of zooplus with an ultramodern, automated logistics centre", says Gergely Hepp, Managing Director Central Eastern Europe at FIEGE. "This simultaneously grows our existing partnership since, next to a facility in Italy, we will be opening our second logistics centre for zooplus."
Source: FIEGE