FIEGE brings Photovoltaic system online in Gengenbach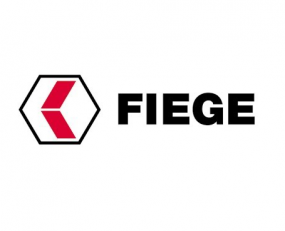 FIEGE has brought a PV system online at its Gengenbach location which will generate power for captive consumption by FIEGE. The family business based in Greven in Westphalia produces solar energy in the Black Forest on an area of 6,000 sq m for captive use with immediate effect. By the end 2022, the entire roof of the respectable 40,000 sq m logistics property is to be fitted with PV modules from a range of different operators. This will result in around 4,000 megawatt hours of electricity being produced in Gengenbach from now on every year, which roughly corresponds to the annual power consumption of 1,100 households.
"PV systems are a crucial component in energy management. Going forward, this is the only way for us to pursue our defined goal of becoming a climate neutral business as fast as possible", says Marc Borgmann, Head of Energy Management at Fiege Real Estate. "Moreover, captive power generation, i.e., the independent supply of energy, is becoming more and more important in light of electricity price hikes and the tense situation on the energy market."
For this reason, FIEGE is pushing the construction of photovoltaic systems for the self-supply of energy even beyond Gengenbach. In May, FIEGE brought a further PV system online in Zülpich in North Rhine-Westphalia. "On top of this, a further two PV systems are currently in the execution phase at our locations in Barleben and Emmerich", Mareike Vogt, Project Manager Photovoltaics at Fiege explains. "This is our contribution towards protecting our climate. Also, sealed rooftops thus fulfil a dual purpose by holding the photovoltaic modules." FIEGE also relies on CO2-neutral energy sources to cover its energy requirements, thereby reducing its annual production of CO2 by several thousand tons each year.
Source: FIEGE