DPD Chronopost launches latest city logistics solution in Paris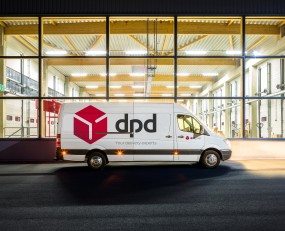 Located in the basement level of the Bercy Lumière commercial building in the 12th arrondissement of Paris, DPD Chronopost has set up a 4,000 sq m 'Urban Logistics Area',
The facility is the company's third in Paris, with its other sites located in Concorde and Beaugrenelle.
The ULA's setup will enable Chronopost France to handle its flows out of its Chilly-Mazarin hub in bulk while moving as close as possible to its consignees, using electric vehicles for last-mile delivery.
According to Chronopost, the ULA will enable alternative delivery methods to be rolled out "on a massive scale", with services such as the delivery of fresh and frozen products also being provided.
The company's delivery fleet will be made up of electric vans, electric-assisted carrier tricycles and trolleys.
The ULA can handle between 4,500 and 5,500 parcels each day, processing up to 50 delivery rounds per day. To handle fresh and frozen products, the facility features cold rooms covering an area of 232 sq m, including 200 sq m for fresh products and 32 sq m for frozen products.
Parcels containing fresh food will be delivered in seven daily delivery rounds, six of them made by refrigerated vehicle.
As of July 2019, Chronopost's 'smart' delivery service will cover the entire city of Paris.
Source: DPD