DHL Supply Chain invests €500m in Latin America region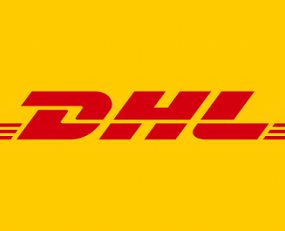 In view of the global trend of omni-sourcing, DHL Supply Chain continues its strategic investments into emerging markets and fast-growing economies. DHL Supply Chain announces a landmark investment of €500m into the strategically located Latin American markets. These investments made until 2028 are supposed to strengthen DHL's operations in Latin America. Projects include decarbonizing the domestic fleet through greener alternatives; building, developing, and retrofitting its real estate assets and warehouses in the market; as well as significant investments into new technologies, robotics and automation solutions intended to improve workplaces whilst at the same time making operations more effective, flexible, and resilient for customers. The investment is part of DHL Supply Chain's strategic investment plan to further strengthen logistics capabilities in high-demand sectors, such as: Healthcare, automotive, technology, retail, e-commerce, among others.
"Companies all around the globe are looking for more diversified sourcing and supply chain strategies by bringing stock points closer to their production and sales markets. Therefore, we see increasing demand for logistics support in Mexico, Brazil and the other strategic markets in Latin America. That trend of investing in multiple source points closer to the large sales markets – which we call omni-sourcing – helps industry customers to build more resilient, robust, and flexible supply chains to better cater to the needs of their end customers. That is why we are strategically investing in our logistics infrastructure in Latin America and those geographies that are strategically located and equipped to play a vital role in global trade." says Oscar de Bok, Global CEO of DHL Supply Chain.
With the investment into its Latin America infrastructure the DHL Supply Chain is now complementing a long-standing history of strategic investments, acquisitions, and partnerships in the region. Not only the geographical proximity to large consumer markets in North America make the region a springboard to accelerate further growth, it is also the regions own booming sales markets which make it attractive for industries to invest and therewith request additional logistics support.
"At DHL Supply Chain we are fortunate to be an essential part of daily life; we are more than 40,000 people in this region and each of us is a unique link that contributes positively to the industry, supporting each of our clients with whom we always seek sustainable growth and long-term relationships. This is THE moment for Latin America, and we must take advantage of it." says Agustin Croche, CEO in DHL Supply Chain Latin-America.
Following the announcement of the investment by Oscar de Bok and Agustin Croche, DHL Supply Chain Mexico also inaugurated a new Center of Excellence for Electric Vehicles. The mission of this new EV center is to provide synergy to the automotive industry in the region.
Source: DHL Supply Chain