DHL Supply Chain invests $150m in warehouse robotics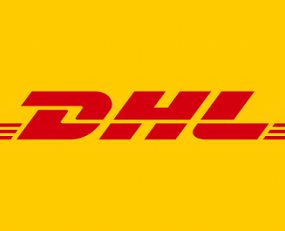 DHL Supply Chain has announced a $150m investment in warehouse robotics solutions and automation at its Australian warehouses. This will support faster delivery to customers, improve operational efficiency, and reduce employee workloads.
This is the largest investment in robotics and automation DHL has made in Asia-Pacific, with 1000 robots to be deployed by 2025. In addition to the investment in robotics, DHL Supply Chain aims to grow its Australian workforce over two years and will provide retraining and development opportunities to existing employees.
DHL Supply Chain Chief Executive Officer Oscar de Bok commented: "This is a very exciting announcement, reinforcing our commitment to the Australian market and continuous technological innovation. Global supply chains have been under immense pressure these past few years, and some disruption may persist. But we have invested in supply chain digitalisation worldwide, and by leveraging this global expertise, we will continually develop innovative solutions to help our customers overcome any challenges on the horizon."
The robotics solutions DHL Supply Chain will deploy by 2025 include:
Deployment of Assisted Picking Robots in a multi-customer environment

State-of-the-art picking platform, which increases storage density and order processing

Goods-to-Person robots, which support teams' ability to pack more customer orders

Automated inventory management robot, which was developed by an Australian DHL employee

Point-to-point picking robots, which support a diverse range of picking strategies.
These robotics solutions will be able to locate and deliver items to pickers faster and will allow workers to dispatch more customer orders per hour compared to a manual environment.
 DHL Supply Chain Chief Executive Officer, Australia & New Zealand, Steve Thompsett, commented: "One thing that's especially important to note is that this investment has been made with three bottom lines in mind, and deepens DHL's overarching commitments to environmental, social, and governance goals. For example, one of the robotic picking systems we are deploying uses ⅙ the energy of a standard household toaster. The solutions will also significantly reduce our employees' time on routine or physically demanding tasks, including heavy lifting. Such solutions allow them to have the opportunity to develop the skills to advance their careers, and work on meaningful and interesting projects."
DHL Supply Chain is on track to meet the long-term goal of reducing all logistics-related emissions to zero by 2050.
Source: DHL/Retail World