DHL Supply Chain expands life science campus in Germany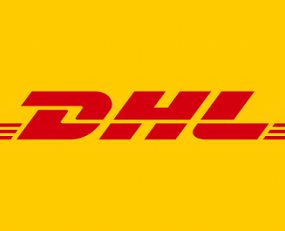 DHL Supply Chain has further expanded its Life Sciences & Healthcare (LSH) Campus in Florstadt near Frankfurt am Main, Germany. The new branch adds a third logistics centre (32,000 sq m) to the multi-user campus specializing in pharmaceutical and medical products. The new centre is within walking distance of both the existing warehouse and a second site that opened in January 2018.
The multi-user campus simultaneously offers space for various customers requiring efficient logistics in Germany, Europe or worldwide. DHL provides single-source solutions in Florstadt to suppliers of medical and pharmaceutical products – from customary storage and order picking through value-added services such as kitting, labeling or sampling to highly complex and highly automated logistics solutions.
The site is registered in accordance with the German Federal Immission Control Act (BImSchG). A capacity of 10,000 pallet locations has been established in one dedicated section of the facility. Different temperature-controlled zones – ambient, cooled and freezer areas for temperatures as low as minus 20 degrees Celsius – are available around the clock. Clean rooms can also be set up if requested by the customer.
The multi-user campus in Florstadt is located about 35 km from the Frankfurt Rhine-Main economic region and offers access to Frankfurt Airport, DHL's parcel and Express network, and rail and highway networks.
Chief Executive Officer Rainer Haag stated that the launch of the new logistics centre "represents a further important step on the road to climate-neutrality for DHL Supply Chain's sites." The building was given the Gold Standard of the German Sustainable Building Council (DGNB). It features a 750 kWp photovoltaic system, heat pumps and a 320-square-meter solar air heating system that continuously supplies the carbon-neutral warehouse with environmentally friendly energy and a controlled climate.
The campus in Florstadt also holds all major LSH certifications, such as GMP, GDP and ISO 13485.
Source: DHL