DHL Global Forwarding combats Covid-19 with chartered flights and trains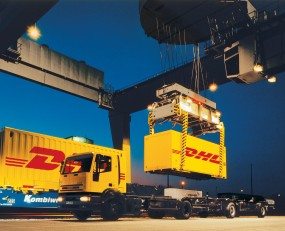 DHL Global Forwarding has chartered numerous flights and rail consignments along the New Silk Road safeguarding the supply of test kits, protective equipment, and medical products.
Tobias Schmidt, CEO DHL Global Forwarding in Germany said, "We're currently seeing a strong shift in demand towards products and goods needed in the fight against Covid-19. For example, for the past week, we have been transporting around 100,000 Covid test tubes a day from China to Germany and the Czech Republic for a customer specialising in medical accessories. We're also still transporting everyday industrial goods and products," he continues. "Flexibility and pragmatism are needed to meet demand as quickly as possible. We have been using numerous charter flights to ensure that our customers can maintain their supply chains despite the sharp decline in availability among our commercial carriers."
DHL Global Forwarding has been offering its customers a variety of solutions in order to maintain business continuity by utilising its global network of terminals, warehouses and infrastructure. Despite the strained situation in air and ocean freight, protective equipment, medicine, and SARS-CoV-2 test kits in particular are still being transported. Additionally, the capacities for complete trains on the New Silk Road have almost doubled in recent weeks. In ocean freight, DHL Global Forwarding is also offering its customers business continuity solutions to avoid unnecessary transport costs and delays. Customers use these solutions to ramp up their business or production as quickly as possible the moment demand in the manufacturing industry or in the retail sector increases again. The goods are stored either in secured container hubs or warehouses near the destination, allowing customers flexible access to their items.
Despite reduced freight capacities, DHL Global Forwarding made resources available on short notice to ensure good distribution practice (GDP) compliant transport of medicine. Over three weeks, more than 100 pallets of temperature-controlled medicine were delivered daily to China.
For medical goods and pharmaceutical products, DHL Global Forwarding relies primarily on Frankfurt and Leipzig as its main logistics hubs. In close proximity to the two airports, DHL Global Forwarding operates centres for transshipping medical products. Both locations are gateways for European imports and exports, with temperature-controlled areas, dedicated GDP-compliant transshipment warehouses, and IATA CEIV Pharma and TAPA A certifications for internationally operating customers.
Source: DPDHL