DHL conducts successful robotic sortation pilot in Atlanta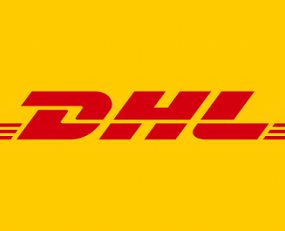 DHL eCommerce Solutions has announced it has conducted a successful year piloting two DoraSorter robotic systems in its Atlanta distribution centre. The robotic sortation systems are one of the projects that are part of the company's $100m five-year automation investment plan .
VP of Operations, DHL eCommerce Solutions, Americas Scott Ashbaugh commented: "With a near zero error rate and packages sorted on average in 3.6 seconds, our robotic arm pilot at DHL eCommerce Solutions has increased our efficiency, speed and streamlined our processes. It has also allowed our employees to focus on other non-repetitive tasks, and for some, it has provided new skills to work with robotic arms and automation." 
DHL eCommerce Solutions has partnered with Atlanta-based Dorabot, an AI-powered robotic solutions provider for logistics, e-commerce, supply chain, consumer goods and other industries. DHL adopted two DoraSorter robotic systems with separate configurations: Sort-to-Bag and Sort-to-Gaylord. According to DHL, these configurations are each capable of sorting more than 1,000 parcels and packages per hour weighing up to 15 lbs. (6.8 kg) with a near zero error rate. The DoraSorters are equipped with 3D and barcode cameras to scan the package, informing the robotic arm about the package's location and which bag or container is the targeted destination.
Using the Sort-to-Bag configuration, the robotic sortation system receives parcels and packages from the facility's primary sorter and distributes them to 80 separate final mile zip code destinations. DHL stated that this system produces an 80% increase in labour efficiency.
The Sort-to-Gaylord solution has a proprietary drawer-shaped conveyor belt end effector that enables a wide assortment of parcels to be sorted and placed in Gaylord containers. Currently, the system in Atlanta sorts to 20 separate 60 inch tall Gaylord containers with a practically perfect sorting accuracy.
CEO of Dorabot Spencer Deng stated "The DoraSorters are essentially like owning power tools that allow DHL eCommerce Solutions to improve the output by a factor up to four and perform important tasks with greater efficiency. As a robotic solutions provider, this is what we have been working on constantly – to deliver impactful results to our partners."
In June 2021, DHL eCommerce Solutions' sister division DHL Express announced the deployment of its first Dorabot AI-powered robotic sortation system at one of its service centres based in Miami, FL.
Source: DHL