DHL announces new location in Bremen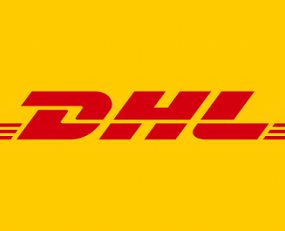 DHL has announced that its express division is investing €22m in an environmentally friendly building in Bremen. It should be operational in a year. Relocation and commissioning are planned for the end of 2022.
Construction has begun on the new facility, where production and office space of around 5,000 sq m on an area of approximately 18,000 sq m.
While previous locations were mainly heated with gas, 70% of the new station will use a heat pump. In addition, the photovoltaic technology already used at other locations will also be installed, but with a larger capacity. While previous systems have reached up to 100 kw peak, the building services in Bremen can be operated with up to 250 kw peak through their own systems.
The company stated that the building will have improved ventilation technology in the administration rooms and height-adjustable cushion gate seals on the gates. Outside, the building is being prepared for 80 positions for e-vehicles, of which 30% will be equipped with wall boxes for e-vehicles in the first step.  
The new facility will have three PUD fingers ("Pick-up and Delivery") with direct loading and unloading options for 96 delivery vehicles at the same time. It will also have a sorting system that is designed for a shipment volume of 6,000 parcels per hour which will process both national and international DHL Express shipments
DHL reported that the use of new technology will triple the facilities capacity. Managing Director of DHL Express Germany Markus Reckling commented: "Thanks to the operational innovations, we are achieving shorter processing time windows in shipment processing and significantly improved processes".
DHL Express stated that the new facility equips itself for the growth forecast in the region in the coming years. The new building in Bremen is part of an extensive infrastructure program with which DHL Express is modernizing and expanding its production facilities in Germany – including Dortmund, Munich, Bielefeld and Berlin.
Source: DHL