Royal Mail profits from e-retail amid signs market is slowing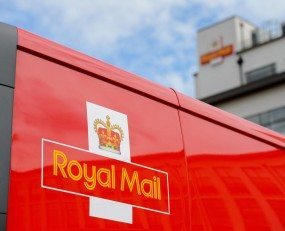 That Royal Mail plc, the British-based mail and parcel logistics provider, has benefitted from the boom in e-commerce is hardly a surprise.
In annual numbers published today (20th May), the past year saw the company improve its less than perfect performance with revenue increasing by 16% year-on-year and pre-tax profits quadrupling to £726m. Both parts of the Group performed well with Royal Mail's business in the UK experiencing revenue in the parcel driven business up 38.7%, although letter-mail revenue fell by 12.5% which is quite a violent fall in comparison to previous years. Operating profits nearly doubled for the UK business at £344m, a 194% increase year-on-year.
The GLS business in Europe saw revenue climb 27.8% and operating profits were 72.1% higher year-on-year. In both businesses, it was 'B2C' (business-to-consumer) that drove demand over the year whilst 'B2B' (business-to-business) was either soft or fell. In other words e-retail has powered the business forward.
Yet Royal Mail did strike a note of caution. The company said that in "April 2021 trading" whilst revenue was up, "Royal Mail parcel volumes were down 2% and addressed letters (excluding elections) volume up 25%. Parcel volume growth at GLS remained strong until mid-April, with a subsequent slowdown given the high volumes observed last year". In other words, with the COVID-19 problem easing demand for e-retail is showing some signs of falling back. The situation is "uncertain" but there is a strong possibility that the market may retreat in the direction of where it was in 2019.
This characteristic is also being seen in the US, where retailers such as Walmart and Home Depot seeing e-commerce sales falling back whilst conventional retail sales seem to be recovering.
Much of this can confidently be ascribed to the fading crisis, especially in the US where many parts of the country are striving to return to normality. However, a further advantage is less reliance on e-commerce specific logistics resources, the price of which has risen over the past year. In contrast, the more traditional contract logistics sector serving conventional retailing has plenty of spare capacity. As Royal Mail's management commented, the immediate future for a number of logistics sectors is "uncertain".
Source: Transport Intelligence, May 20, 2021
Author: Thomas Cullen