Royal Mail's change highlights e-retail shift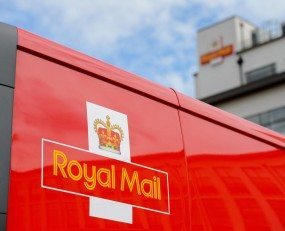 The COVID-19 crisis has amplified numerous trends and the shift away from mail, and the growth of parcel delivery is one of them. Tuesday's (September 8) 'Trading Statement' from the UK's Royal Mail was a strong illustration of this. For the five months until the end of August, parcel volumes leapt by 34% but conventional letter volume crashed by 28%.
Unsurprisingly, this violent shift is having an effect on the stability of the business. In terms of the cost-structure of Royal Mail, the company commented that the "shift from handling more parcels and fewer letters increased costs in the period by £85m". The impact of the change on the company's finances is so significant that it is "unable to provide specific guidance for FY2020-21".
From the operational perspective, the Royal Mail is clearly wrestling with the need to change its infrastructure even more rapidly than it had planned for. The statement released on September 8, said that whilst "there is an opportunity to benefit from the rapidly growing demand by customers for parcels and if Royal Mail can adapt its business quickly enough" the company needed to "move quickly" as "too many parcels are sorted by hand and we are failing to adapt our business to fundamentally lower letter volumes and are holding on to outdated working practices and a delivery structure that no longer meets customer needs". 
This statement articulates well the challenge that so many logistics providers exposed to last-mile and e-retail sectors are facing. It is not new. Deutsche Post-DHL was already wrestling with these problems and last year was forced to create a dedicated e-commerce division out of the legacy Deutsche Post operation. The previous experiment of combining both the mail and the e-retail business had not been able to deliver change fast enough.
However, with last-mile margins still so meagre, capital investment by these businesses is not easy.
A contrast might be made with the condition of the 'fulfilment' sector. The likes of Shopify or even Squarespace have seen an explosion in their capital worth over the past six months and they dwarf many of the last-mile logistics providers. Such businesses are mainly web-based software operations, but their customers require logistics services. They have access to the sorts of capital that last-mile providers need to develop their capabilities. Could it be that some sort of relationship here might be possible in the not so distant future?
Source: Transport Intelligence, September 10, 2020
Author: Thomas Cullen