Ever-present demand rings the till for Brexit-bulletproof Segro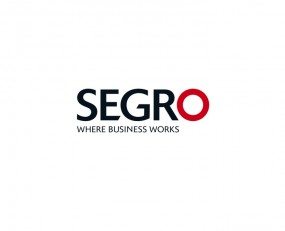 Logistics property developer Segro gained about £1.5bn in market value over the past 12 months and it is now worth £5.5bn thanks to solid growth rates and falling loan-to-value ratio, although net borrowings rose by £356m to almost $2bn last year. 
In its February 16 annual results, the company – which issued equity to fund growth plans in the first quarter of 2017 – said it delivered "a record level of development completions, almost all of which have been leased". Shares surged almost 7% on the announcement.
Chief executive David Sleath noted "the prospects for rental growth, particularly in the UK, remain good, and rental values are improving in our Continental Europe urban warehouse portfolio".
Adjusted pre-tax profit rose 25.7% to £194.2m thanks to high customer retention rates, like-for-like rental growth and low vacancy rates. Investment played a pivotal role as Segro benefitted from acquiring "full ownership of the Airport Property Partnership (APP) portfolio and a record level of development capital expenditure".
Last year, net investment included development capex of £414m as well as the purchase of half of the £1.1bn APP portfolio.
"We invested a net £591m in our portfolio during the year, combining acquisitions of £702m of land and assets and development investment of £414m, funded in part by £525m of disposals," it said, adding development capex is expected to exceed £350m this year.
It expects £43m of potential rent from its current development pipeline, "of which over half has been secured through pre-lets and lettings prior to completion", while near-term pre-let projects from £22m of rents are at advanced stages of negotiation.
Following a solid annual performance, adjusted earnings per share rose 5.9% to 19.9p, with dividend growth slightly lower at 5.7% (16.6p a share). The final dividend rose by 6.1% to 11.35 pence (2016 final dividend: 10.7 pence).
Segro said economic conditions remained supportive across several markets, with improvement in France and elsewhere in Continental Europe, while e-commerce trends continue to take a greater share of retail sales across all markets. This resulted in "robust levels of occupier demand" for well-located, high quality warehouse space from retailers, 3PLs and parcel delivery companies, among others.
Supply of new warehousing "remains stable and is particularly constrained in our urban market" where competition from higher value uses (such as residential) is a significant barrier to entry for industrial developers without land on which to build.
"This favourable demand-supply balance has translated into strong demand for our developments, both pre-lets and those built speculatively, as well as rental value (ERV) growth in a number of our markets, most apparent in the UK, but also in urban warehouses in France and Germany," it added.
A year ago, values of UK commercial real estate fell in the aftermath of Brexit, but its impact was limited for industrial assets compared to other real estate sectors, and last week's filing with the London Stock Exchange barely mentioned Brexit, simply noting that "structural drivers of demand appear to have continued to outweigh Brexit-related uncertainties".
Source: Transport Intelligence, February 20, 2018
Author: Alessandro Pasetti