DFDS in talks with Ekol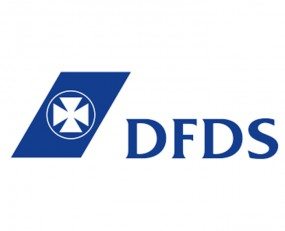 The Danish ferry operator DFDS has stated that it is "in a strategic dialogue" with the Turkish logistics service provider Ekol Logistics to explore the possibility of acquiring Ekol's "international road haulage activities". 
It is difficult to know the magnitude of this potential deal as such road freight operations are central to Ekol. Perhaps the envisaged deal simply applies to the physical trucking operations outside of Turkey, or it could be prelude to taking over the whole company.
DFDS explains that it aims to create "a combination of ferry and logistics activities in the Mediterranean network [that] would mirror DFDS' proven northern European business model". Certainly DFDS has built a network of ferry services in the western Mediterranean. However, Ekol has a dense service network of road, rail, sea and air services not just in the Mediterranean but also in the Black Sea and dynamic regions such as the southern Caucus. It is one of the leading logistics service providers in Turkey. And as DFDS state "in view of geopolitical developments and supply chain security and stability, we expect Turkey's manufacturing capabilities and trade with Europe to continue to grow in the coming years". Turkey would seem to a very attractive place to invest in the long-term.
The potential of Turkey both as a production location and a logistics hub has grown. Not only has the country continued to build new infrastructure such as airports it has also manoeuvred itself into a pivotal position for the movement of freight out of China and Central Asia. In addition, it has the potential to exploit the movement of production activities out of China, although both the Turkish government and Turkish businessmen are careful to retain good contacts with China.
Much of this has been obscured by the short-term condition of the Turkish economy. Rocketing inflation and a collapsing currency have been compounded by a sense of political instability. Yet beneath this there are opportunities to create a substantial source of growth. Perhaps this is what DFDS senses.
Supply chain strategists can use GSCi – Ti's online data platform – to identify opportunities for growth, support strategic decisions, help them stay abreast of industry trends and development, as well as understand future impacts on the industry. 
Visit GSCi subscription to sign up today or contact: Michael Clover for a free demonstration: [email protected] | +44 (0) 1666 519907 
Source: Transport Intelligence, 18th October 2022
Author: Thomas Cullen