As e-commerce booms, posts commit to reduce their carbon footprint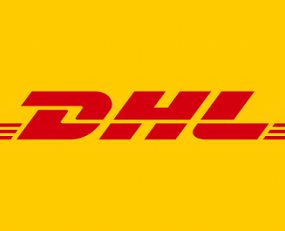 As e-commerce booms, following the COVID-19 crisis, 15 posts worldwide have reiterated the postal committed to further reduce the carbon footprint associated with delivery. According to DHL, e-commerce has known an unprecedented surge with 52% of consumers having bought more online from domestic e-retailers and 49% of consumers agreeing that COVID-19 means that they will shop more online in future. Throughout the world, posts have played a major role during the lockdown by delivering essential goods and e-commerce items to communities.
Electric vehicles account for a 15% share of posts' fleets, an increase of 10% over the last three years. The share of alternative-fuel vehicles is one of the indicators monitored and reported by posts collectively for the past 10 years which they will continue to monitor through their new Sustainability Measurement and Management System (SMMS).
In line with the United Nations Sustainable Development Goal 9, posts have made a considerable investment in developing low-carbon delivery solutions for the last-mile delivery of packets and parcels. Delivery in city-centres and urban centres is carried out on foot, by a traditional or e-bike, or through non-emissive and shared delivery systems.
For longer distance delivery, the vehicle fleet is progressively replaced by electrical or alternative fuel vans. Posts also have a long record of developing tailor-made electrical vehicles taking into account the needs of postal workers delivering e-commerce items.
Other SMMS results for 2019, demonstrate the determination of posts to pursue efforts to reduce their footprint and contribute to sustainable development:
Posts participating in SMMS reduced their absolute carbon emissions by 31% since 2008
Renewable electricity in buildings accounts for 31% of the total electricity used
47% of waste is separated for re-use or recycling
About the Postal Sustainability program
The postal sector is one of the only industry sectors to have its own collective sustainability measurement and reporting programme. Since 2008 postal operators have achieved a reduction of over 30% of their joint CO2 emissions, well ahead of the 20% reduction target by 2020. The Postal Sector Sustainability programme results are third-party audited by PwC and the collective results have been published each year since 2009.
Meanwhile, posts are continuing to work towards the Science Based efficiency target of 20% emission reduction per letter/ parcel by 2025.
Source: DHL