Air France-KLM and CMA CGM launches long-term strategic air cargo partnership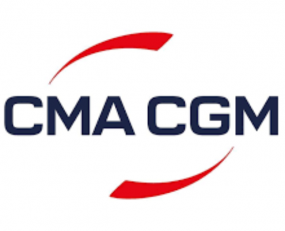 Air France-KLM and the CMA CGM Group announced the launch of long-term strategic air cargo partnership they made public in May 2022. This partnership will have an initial duration of 10 years and will see Air France-KLM Martinair Cargo, part of Air France-KLM Group, and CMA CGM Air Cargo, part of the CMA CGM Group, combine their complementary cargo networks, full freighter capacity and dedicated services to build an even more compelling offering thanks to their unrivalled knowhow and global footprint.
This agreement has received all the mandatory regulatory approvals from the competent authorities (The current scope of the cooperation excludes North America (U.S.A., Mexico, Canada), Russia, Turkey, and Mauritius.).
The partnership will help meet customers' ever-increasing need for more integrated and resilient supply chains. It will leverage Air France-KLM's vast air cargo franchise, experience, and capabilities, especially as they pertain to specialized cargo (pharmaceuticals, perishables, express, etc.), backed by a worldwide cargo network and state-of-the-art facilities at its global hubs at Paris-Charles de Gaulle airport and Amsterdam Airport Schiphol. For its part, CMA CGM will mobilize its large commercial network and global logistics platform.
The deal will tap into the groups' respective strengths to provide customized, agile, efficient, and cost-effective services for customers. The combined offering will allow them to benefit from greater freighter and belly capacity, a more extensive network of destinations, a mix of scheduled and charter flights, improved transit times and flexibility, as well as tailored connections across the world. Customers will benefit from enhanced customer support thanks to a global network of agencies, and a specialized service desk will address specific requirements, including a dedicated BIG desk for large shipments.
Customers will have direct access to a dedicated online platform ("myCargo") and digital services for easy online bookings available 24/7, as well as expert customer service. Since March 20, 2023, CMA CGM flights are available for booking on myCargo and customers can easily book and combine flights operated by Air France, KLM, Martinair or CMA CGM Air Cargo on this industry-leading digital one-stop shop.
With this deal, Air France-KLM and CMA CGM will jointly operate the full-freighter aircraft capacity of their respective airlines. Their combined capacity currently consists of a modern and efficient fleet of up to 12 full-freighter aircraft: 
6 full-freighter aircraft at CMA CGM Air Cargo, initially based at Paris-Charles de Gaulle airport (with outstanding orders for an additional 6 aircraft,);
6 full-freighter aircraft at Air France-KLM Group based at Paris-Charles de Gaulle airport and Amsterdam Airport Schiphol (with outstanding orders for 8 aircraft, notably replacing the existing fleet).
The commercial partnership also covers Air France-KLM's belly aircraft capacity, including 160+ long-haul aircraft. In addition, this partnership aims at strengthening the companies' competitiveness in the air cargo industry. With a shared ambition to invest in and shape the future of air cargo business, the two partners will develop game-changing solutions through the continued optimization of resources and processes to levels exceeding industry standards and press on with their efforts in the field of smart digitalization intended to benefit the industry.
"Our commercial joint-venture with Air France KLM Martinair is now effective. CMA CGM AIR CARGO is France's leading full-freighter airline and operates 6 aircraft. The company has demonstrated its flexibility and agility with scheduled services and charter solutions for key logistics players. Our partnership will combine the best of both worlds: flexibility, agility and world class expertise for regular and dedicated service." says Guillaume Lathelize, CEO of CMA CGM Air Cargo.
Source: CMA CGM