Royal Mail shaken after CEO departure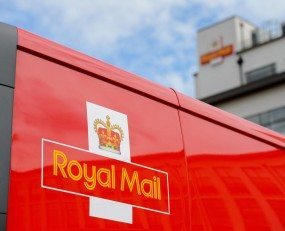 After the loss of its CEO, Royal Mail may be looking vulnerable. Rico Back resigned unexpectedly on 15-May for unknown reasons. He had worked with the Royal Mail for thirty years after the UK mail monopoly bought GLS, the parcel company that he had helped to found. Rico Back had been responsible for the continental European business since then and became the Chief Executive of the Royal Mail Group two years ago. GLS has been an important profit centre for Royal Mail.
Since it was privatised in 2014, the Royal Mail has experienced the sort of market development seen across much of the world, with parcel volumes increasing consistently but the traditional mail business in decline. In its latest update, the company said that core UK parcel volumes and revenue were up 31% and 20% respectively whilst letter volumes were down 33% over the year.
Compared to many other mail providers, Royal Mail has been agile in changing its business, but squeezing profit out of last-mile parcel traffic has remained hard work despite strong demand. A great deal of effort has been expended on reducing the cost-base of the group and transforming its infrastructure to serve e-retail activity. The capital expenditure to deliver this has been a consistent drain on the profit margins. Relations with the workforce also continue to be difficult. Generally, the group has avoided strikes, however, driving through changes in working practices has absorbed a lot of management energy. It is also worth noting that it is most recent statement Royal Mail said that GLS was attempting to "shift from B2B to B2C parcels across all markets in the UK and overseas".
Various reports are now emerging that an investor has taken an equity position in Royal Mail. Daniel Kretinsky, a businessman from the Czech Republic has bought £100m of equity in the company. Mr Kretinsky is said to have a record of buying under-priced assets and there is speculation he is looking to de-merge the GLS business from the rest of Royal Mail. This may be possible. However, such a strategy might also just result in creating a sub-scale European parcel company. Even Royal Mail has striven to expand the business by acquisition, particularly in North America so shrinking-down the company may not be an obvious move. Whatever the motives of different investors, Royal Mail illustrates many companies in the last-mile sector may be vulnerable to take-over or break-up. The combination of low valuation and rapid demand growth is too tempting.
Source: Transport Intelligence, May 26, 2020
Author: Thomas Cullen