Lufthansa and Air France-KLM see cargo strength despite other problems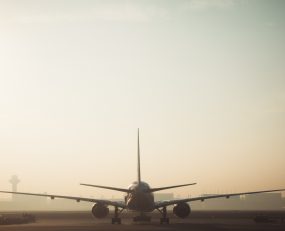 The air transport market continues to be a volatile place with diverging performance by 'legacy' airlines despite strong demand in both passengers and freight.
For Lufthansa, cargo has now become an asset rather than a liability. A few years ago, the business was a consistent source of losses and shrank substantially. However, the first half of 2018 has seen the division help haul the wider airline into the black. Revenue at Lufthansa Logistics – also know as Lufthansa Cargo – climbed 12% year-on-year to €1,301m whilst 'adjusted' EBIT (Earnings Before Interest and Tax) jumped by over half, from €78m to €125m. A strong market and a reduced cost based gave Lufthansa the ability to price aggressively. EBIT margins are up almost 3% year-on-year at 9.6%. In contrast the rest of the business saw results complicated by interruptions in services from strikes, write-offs and increases in fuel costs leading to 5.8% higher revenue but a 3.2% fall in EBIT.
The situation at Air France-KLM was less positive. Although revenues in the cargo division were up by 6.9%, cargo volumes measured in tonne-kilometres fell by 1.4%. Strangely Air France-KLM have not broken out their profit numbers, however a rise in revenue per tonne-kilometre suggests underlying improvements in profitability. The problem is that this is being obscured by the problems of the rest of the company, with operating profits falling by two thirds and the company experiencing a net loss of €159m for the half year. Of course, much of this is down to the continuing strikes at Air France-KLM.
Problems are also suggested at Cathay Pacific. Reports have emerged of a significant further reduction in jobs at the airlines' cargo business beyond its Hong Kong base, as well as in marketing and other functions. Cathay is another traditional airline struggling with the effects of low cost competition.
Air transport generally is seeing good growth at present. Cargo in particular is seeing a favourable balance between supply and demand. However, these market conditions will not last forever. Large established airlines have to optimise their profits during upturns such as this if they want their businesses to be viable over the long term. The indications are that some are struggling to achieve this.
Source: Transport Intelligence August 2, 2018
Author: Thomas Cullen