Yusen Logistics expands air freight forwarding network in Mexico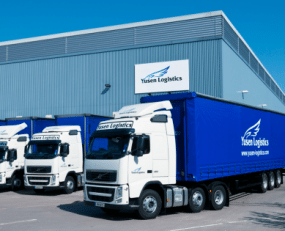 Yusen Logistics, is expanding its air freight forwarding network in Mexico by adding a branch in Guadalajara.
The Guadalajara Branch, which opened on August 1, enables the company to add new capability and offer more value-added services to customers.
The branch offers air forwarding services, including export and import, customs clearance, insurance, pick-up and inland freight distribution. In addition, a 16,000 sq ft warehouse is co-located at the branch. Available warehouse services include labelling, pick and pack, checkpoint, weighing and measuring, and storage.
"We see increasing demand for logistics capability in Mexico, particularly in areas like Guadalajara, which has become a critical hub for air freight shipments from Asia," said Jordan Dewart, President, Yusen Logistics Mexico.
The branch further expands upon Yusen Logistics' focus on serving the manufacturing community in Mexico, in particular, the automotive industry.
Dewart continued, "We recently launched an Automotive Logistics division in Celaya, Mexico and are now building a 60,000 sq ft logistics centre in nearby Bajio, which will be completed later this year."
Source: Yusen Logistics