Agility Emerging Markets Logistics Index 2017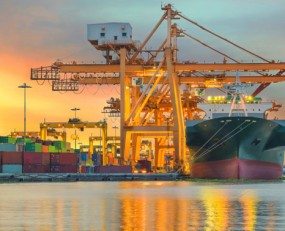 The 8th edition of Agility Emerging Markets Logistics Index is now available to download, revealing the major changes that have taken place in logistics markets in the developing world.
The index addresses issues such as:
•    Where do China and India now stand in the ranking of 50 emerging markets following China's slowdown and India's successful 2016? Where do five newly ranked markets fit in? Which markets have had strong years and which have floundered?
•    Which emerging markets had the strongest air and sea freight trade volume growth in 2016? Which countries' trade forecasts have been cut, and which emerging markets are most susceptible to Trump trade?
•    What do over 800 supply chain professionals think are the logistics markets of the future? Which have the best prospects? What about the impact of the Chinese slowdown, India's Goods and Services tax, Iran's re-emergence and much, much more.
Compiled by Ti's team of researchers and analysts, the index ranks emerging markets countries by factors that make them attractive to logistics providers, freight forwarders, shipping lines, air cargo carriers and distributors.
Please login or register to access this whitepaper