UPS expands its Saturday export pick-up service to 179 Countries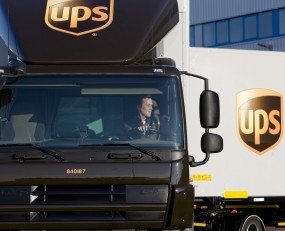 UPS has expanded the number of destinations that are available to its US customers using the company's Saturday pick-up solution. The service for export shipments is now available to 179 countries, and includes 20 new markets in Europe, 28 in the Americas, two in Asia Pacific and 72 in the Middle East and Africa. The Saturday export pick-up service is part of UPS's portfolio of Saturday ground delivery and pick-up services for its US customers, launched in 2017.
Businesses scheduling a Saturday pick-up for their UPS Worldwide Express portfolio packages from the US will have their shipments processed and shipped on Sunday and delivered Monday at the earliest.
"We think that this solution will help inspire smaller customers to chase opportunities across borders," said Nando Cesarone, President, UPS International. "Small and medium businesses account for 98% of all exporting companies in the US, but only 1% of all businesses in the US are exporting, and we aim to show that selling across borders can be as straightforward as shipping at home."
According to UPS, exporting allows revenues diversification, and will allow to reach the untapped market formed by 95% of consumers located outside the US.
According to UPS, its Saturday pick-up service reduces the chances that online shoppers abandon shopping carts, as E-tailers in the US benefit from ship-from-store options and other solutions and can deliver packages at a convenient location and time for consumers. When paired with the more than 28,000 UPS Access Point locations worldwide, which include independently owned and operated businesses that offer online shoppers a convenient and safe place to pick up shipments, this service expansion is expected to significantly enhance U.S. exporters' ability to get packages to their customers where and when they want them delivered.
Additionally, the additional shipping day will enable various industries with a global customer base to turn inventory faster, utilise space more efficiently, and increase productivity.
Source: UPS