Teamsters union says UPS contract deal is approved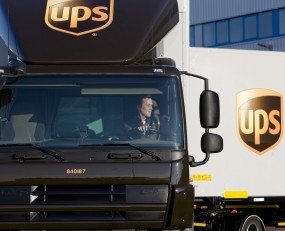 Members of the International Brotherhood of Teamsters union have voted against a new contract with UPS, but the union's leadership have said the turnout was too low to reject the contract. According to the union, 44% of its members voted, and the final tally was 42,356 in favour and 50,248 opposed.
Preliminary voting results showed that around 54% of votes opposed the five year deal that covers 243,000 drivers, package sorters and other workers. Another pact representing 11,000 UPS Freight workers was also rejected, with 62% of votes cast opposing that deal.
In a statement, UPS said "We look forward to implementing the ratified Small Package National Master Agreement as soon as remaining local and supplemental agreements are ratified.
UPS expects to meet with Teamster leadership in the near future to discuss the next steps regarding the remaining local and supplemental agreements and the UPS Freight National Master Agreement."
We expect to continue constructive discussions, as contract extensions remain in place. UPS is operating on a business-as-usual basis and customers should continue to trust UPS for reliable, high-quality service."
Source: UPS/Wall Street Journal