TALKE signs logistics contract with Vinmar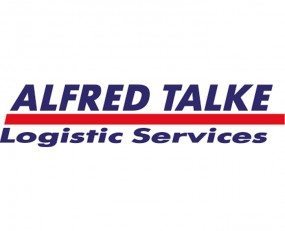 Vinmar, the US based petrochemicals' distributor, has chosen the TALKE Group to manage logistics at its Houston site. The contract for handling plastic resins on the 46,452 sq m site was signed for an initial term of 10 years. The scope of work agreed to in the contract includes transferring plastic granules from rail hopper cars to intermediate silos, as well as bagging, storing and loading products for onward transport.
The specialist logistics provider has been working with a total of 35 employees under regular operating conditions October 2018.
"We're very pleased to have a highly experienced international service provider like TALKE on board for this long-term partnership", said Vishal Goradia, Senior Vice President at Vinmar.
Richard Heath, President & CEO of TALKE USA said: "This is the second contract with a 10-year term that TALKE has been awarded in the USA. It serves to further confirm our strategy of integrating ourselves into the supply chains of our customers in the chemical and petrochemical industries by providing first-class, dependable and efficient logistics services combined with professional advice."
Source: TALKE