SingPost strengthens collaboration with Alibaba in e-commerce logistics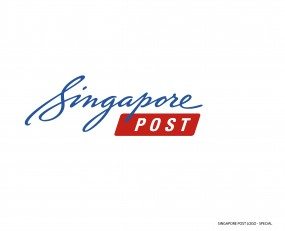 SingPost's e-commerce logistics collaboration with Alibaba Group has deepened following Alibaba's S$86.2m investment in SingPost's logistics subsidiary, Quantium Solutions International (QSI). Alibaba's investment has secured the company a 34 percent stake in QSI, with SingPost owning the remaining 66 percent.
QSI will operate as a common platform to grow and enhance e-commerce logistics capabilities in Southeast Asia and Oceania, to better serve the region's rapidly growing online retail markets.
The collaboration will focus on strengthening QSI's end-to-end e-commerce logistics network, building scale for future profitability. QSI currently operates in 11 markets, providing e-commerce solutions that includes warehousing, fulfilment, and last mile delivery.
Simon Israel, the Chairman of SingPost, said, "The completion of the QSI joint venture underscores the deepening relationship and commitment between both companies to build a leading e-commerce logistics platform together across the region. Both Alibaba and SingPost are confident in the long-term value of collaborating to serve the region's fast rising e-commerce logistics needs."
Daniel Zhang, the Chief Executive Officer of Alibaba Group, said, "Our enhanced collaboration with SingPost is another strategic step towards strengthening the fundamental infrastructure for digital commerce that will empower brands and retailers to sell globally through the Alibaba ecosystem. A robust logistics network is vital to helping our merchants successfully serve the vast population across Southeast Asia and Oceania, and realise Alibaba's vision to ultimately serve two billion consumers worldwide."
If this news article has been of interest you might also like to download Ti's analysis and market overview of the global e-commerce logistics industry. The report contains Ti's bespoke market size and forecasting data, as well as overviews of some of the world's leading e-commerce businesses, such as Alibaba and Amazon. In addition, the report includes company profiles of both post offices, LSPs and dedicated e-commerce solution providers to showcase the different strategies shaping the market we know today.
Source: SingPost