Singapore Post's operating profit declined 21.3% year-on-year in the FY2019/2020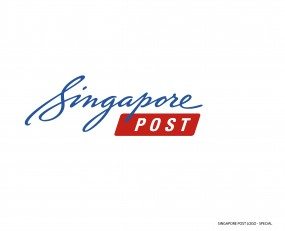 Singapore Post Limited (SingPost) has announced its results for the full year 2019/2020 ended March 31, 2020. Group revenues for the year decreased by 0.7% to S$*1.31bn, with all segments recording a slight decline in revenue. Annual operating profit also declined 21.3% to S$143.6m. For the fourth quarter ended March 31, 2020, revenues declined 2.7% to S$312.2m.
Underlying net profit for the full year was stable at S$100.2m. The absence of losses from the U.S. businesses compared to last year was offset by lower profit for Post and Parcel because of lower domestic letter volumes and the impact of Covid-19 in Q4 2019 business.
In the Post and Parcel segment, revenue held steady for the full year. International Post and Parcel posted record revenues of more than S$500m on the back of higher cross-border eCommerce-related activity, which was offset by an accelerated decline in letter mail volume domestically. Operating profit for the segment dropped 23.2% to S$127.5m.
These trends were impacted by Covid-19 disruptions in Q4 2019, with Post and Parcel revenues declining by 5.7% in the quarter. Domestic letter mail volumes continued its double-digit decline for a second straight quarter, while International Post and Parcel saw a drop to its revenue and operating profit due to the disruption in global supply chains as a result of border control measures imposed by many countries due to Covid-19. As a result, profit on operating activities in the Post and Parcel segment dropped 47.7% in Q4 2019.
In the Logistics segment, revenues dropped slightly by 0.7% for the full year. Losses from operating activities for the year was S$5.6m, compared to losses of S$7.6m recorded in the previous year. In Q4 2019, the segment delivered a resilient performance with a growth of 5.3% in revenues, despite challenges from Covid-19. Quantium Solutions continued its strong performance from Q3 2019 into Q4 2019, recording a revenue growth of 28.5% in the quarter, because of new customer acquisition and higher revenue from existing customers in Asia.
In this segment, CouriersPlease posted a growth in Q4 2019 as well, reversing declines recorded in previous quarters due to the Australian bushfires last year and floods in January 2020. As a whole, the Logistics segment recorded lower losses from operating activities in Q4 2019 at S$2.2m, due to absence of one-off costs of nearly S$2m incurred the year before.
Revenues and profit on operating activities for the Property segment remained flat for the full year.
Overall, SingPost said that the government measures to curb the spread of Covid-19 had a negative impact on the retail mall, as consumer footfall for the mall fell in the last week of March. Looking ahead, while the Group said it continues to face headwinds in its Postal business with declining letter mail volumes, it stated that opportunities are also arising from the growth of e-commerce logistics, especially in Asia Pacific.
Part of this long-term strategy is also the review of Postal operations. For example. SingPost has earlier unveiled a smart letterbox delivery system prototype, which it will continue to refine, for both mail and parcel delivery and retrieval, as well as address the urban logistics issues confronting Singapore.
Paul Coutts, SingPost Group CEO, said: "Despite the strong demand for logistics and delivery services, SingPost will not be spared from the economic fallout if Covid-19 persists, so we are focused on ensuring our cost base remains sustainable. We will press on with our longer-term strategy to prepare ourselves to capitalise on the opportunities that will emerge from this crisis."
Source: Singapore Post
*$:S$1.35/€:S$:1.51