Singapore Post revenue rises 9.6% in HY20/21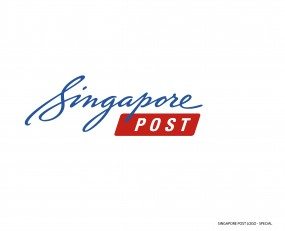 Singapore Post Limited has announced its results for the half-year ending September 30, 2020.
Revenue for the first half of the year rose by 9.6% to S$*707.8m, led by growth in the Post and Parcel as well as Logistics segments, with strong e-commerce volume growth across the Group.
However, profit on operating activities declined by -50.9%, as the group incurred higher costs on e-commerce volume growth, exacerbated by COVID-19 related disruptions, in particular, severe escalation of cross-border conveyance costs as a result of flight disruptions.
Correspondingly, net profit attributable to equity holders declined by -42.1% to S$30.9m in the first half of the year, and the group recorded an underlying net profit of S$31.5m, down -40% from the previous year.
In the Post and Parcel segment, revenue rose by 5.2% for the half-year. Domestic Post and Parcel saw significant e-commerce volume growth of 43% for the half-year ended September, as initiatives such as the new tracked letterbox product were well-received by customers. e-commerce revenue now stands at 32% of all Domestic Post and Parcel revenues, up from 18% the previous year.
In the International Post and Parcel business, cross-border e-commerce volumes were largely resilient. This was achieved despite COVID-19 causing massive disruption to international air freight out of Changi Airport, with a 96% reduction in passenger fleet movement. The resulting long delays and limited cargo space meant significantly higher conveyance costs that largely eroded International Post and Parcel's margins.
In the Logistics segment, revenue rose by 20.3% for the half-year. CouriersPlease, Quantium Solutions and SP e-commerce experienced robust growth as a result of increased adoption of e-commerce activities in Asia-Pacific. In particular, CouriersPlease saw solid volume growth in Australia, with revenue rising by 48% for the half-year.
Paul Coutts, Group Chief Executive Officer, said, "Despite the strong demand for our logistics and delivery services, margins for some of our business segments have been eroded through higher costs associated with COVID-19, and we expect this to be the case for as long as the global pandemic continues."
Source: Singapore Post
*S$=$0.73/€0.62