Singapore Post introduces Singapore's first island-wide open parcel locker service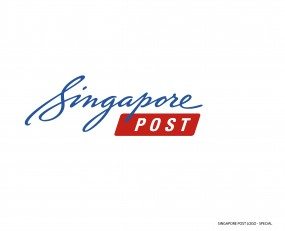 Singapore Post Limited (SingPost) has introduced Singapore's first island-wide open parcel locker service: Rent-a-POP, a new service for POPStation. Retailers and consumers can now rent a POPStation locker to deliver their parcels conveniently 24/7.
The service provides a last mile delivery option to blogshop owners, marketplace sellers and consumers. Currently, there are limited cost effective delivery options which provide end-to-end tracking for this customer segment. SingPost's Rent-a-POP service addresses this gap in the market, and provides an easy to use solution.
A seller can rent a POPStation locker at a location that has been agreed with the buyer. Upon confirmation of the rented POPStation locker, the seller can drop off the parcel directly to the POPStation locker without having to arrange for courier delivery or meeting up with the buyer. The buyer will be notified and can collect the parcel anytime within the rental period, at the buyer's convenience.
Users can rent from about 140 POPStations locations in Singapore, including commercial and neighbourhood areas such as HDB shopping complexes, community centres and clubs, post offices, and tertiary institutions.
Prior to the launch of Rent-a-POP, SingPost ran a one-month trial with online marketplaces and blogshops. During the trial, about 50% of these parcels were delivered outside of office hours. There was a 100% collection rate, with almost 90% of the parcels being collected the next day.
The POPStation service is secure, as SingPost has centrally controlled systems and surveillance cameras which enable all parcels to be tracked. Users will receive a unique one-time PIN and QR code which ensure that only the intended users can access the POPStation locker. The rates for Rent-a-POP are dependent on the size of the POPStation lockers (there are three sizes available) and the number of rental days.
Source: SingPost