Segro's adjusted pre-tax profit 25.7% higher in 2017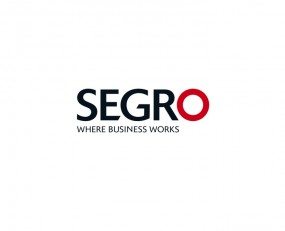 Segro has announced results for the year ended 31 December 2017.
Adjusted pre-tax profit was £194.2m, up 25.7%, reflecting its focus on customer and portfolio management (which delivered high customer retention rates, like-for-like rental growth and a low vacancy rate) and investment during the year (principally acquiring full ownership of the Airport Property Partnership portfolio and a record level of development capital expenditure).
It completed £2.7bn of financing activity for SEGRO and SELP, reducing the average cost of debt to 2.1% and improving the efficiency and strength of the balance sheet.
Future earnings prospects are underpinned by 1.2m sq m of development projects under construction or in advanced pre-let discussions, equivalent to almost one-fifth of its current portfolio. The current development pipeline is capable of generating £43m of rent, equating to a yield on cost of nearly 8%, over half of which has been secured through pre-lets and lettings prior to completion.
Commenting on the results, David Sleath, Chief Executive, said: "SEGRO has delivered another strong set of results in 2017 with some of our best ever operating metrics, underpinned by record levels of development completions (almost all of which is pre-leased), our active investment and asset management, as well as further portfolio valuation growth.
He added: "Occupier demand in early 2018 is strong across all our markets and supply of modern warehouse space remains constrained. The prospects for rental growth, particularly in the UK, remain good, and rental values are improving in our Continental Europe urban warehouse portfolio. Investor appetite for prime warehouses remains unsated, attracted by the occupational market fundamentals.
According to Segro, the structural drivers of demand in the sector, such as urbanisation, growth of the digital economy and e-commerce, are likely to underpin its occupier demand for some time to come and these, coupled with Segro's modern, well-located assets, current development pipeline and land bank all offer significant opportunities for future growth.
Segro saw 19% increase in new rent contracted in the period to £53.5m (2016: £44.9m), of which £28.6m (2016: £23.4m) is from new development pre-let agreements and lettings of speculative space prior to completion.
It recorded 2.6% like-for-like net rental income growth (5.1% increase in the UK, 2.5% decrease in Continental Europe), aided by a 9.5% uplift on rent reviews and renewals, mainly from capturing reversionary potential accumulated in recent years in the UK portfolio.
The vacancy rate stood at 4.0% (31 December 2016: 5.7%) and customer retention increased to 81% (2016: 75%).
Source: Segro