Royal Mail revenue down 11.5% in Q1 2022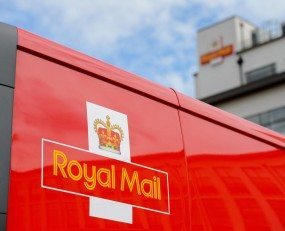 Royal Mail has reported that its revenue is down by 11.5% y-o-y in the first quarter of 2022, reflecting weakening retail trends, lower test kit volumes and a return to the structural decline of letters. The company suffered an adjusted operating loss of £92m, which reflected inflexibility in the cost base to adjust to lower volumes and disappointing performance on delivery of further efficiencies.
Progress on the company's 'Pathway to Change' programme has stalled. According to Royal Mail, this has created £100m risk to £350m of benefits identified for FY 2022-23; other cost saving programmes are reportedly on track, albeit with headwinds from recent increases in absence due to COVID-19. Looking forward, Royal Mail expects weaker parcels market and lower than anticipated efficiency savings for FY 2022-23.
Subsidiary GLS fared much better; GLS volumes declined by 3% y-o-y in the first quarter, whilst revenue grew by 7.8% y-o-y in Sterling (9.8% y-o-y in Euros). GLS reportedly benefited from better pricing and higher freight revenues. The subsidiary saw operating profits of €112m, which was broadly in line with the year prior. Looking forward, GLS is expecting to see high single digit y-o-y revenue growth for FY 2022-23, and operating profit in the range of €370 to €410m.
It was also reported that Holding company Royal Mail plc is to be renamed International Distributions Services plc to reflect the group structure of two separate companies (Royal Mail and GLS). The company stated that its intention is to have clearer financial separation with no cross subsidy, reflecting the increased importance of GLS to the group and our position in the wider logistics and distribution markets. This will reportedly have no impact on the Royal Mail and GLS brand.
Following the announcement, the business is also set to see 115,000 of its Communication Workers Union-affiliated workers strike.
Chair Keith Williams commented: ""Whilst GLS delivered a solid performance in the first quarter, the performance of Royal Mail was disappointing with an adjusted operating loss of £92 million resulting from of a decline in parcel volumes post the pandemic and a lack of progress in delivering efficiencies. The pandemic boom in parcel volumes bolstered by the delivery of test kits and parcels is over. Royal Mail is currently losing one million pounds per day and the efficiency improvements which are needed for long term success have stalled. We can however be a long-term success story. We have advantages in scale and reach and a strong balance sheet and asset base which are the foundations for a successful future. We need to act now in moving to that future in the interests of all stakeholders, employing those advantages to the maximum."
Source: Royal Mail