NORDFROST and STEF sign agreement for frozen food logistics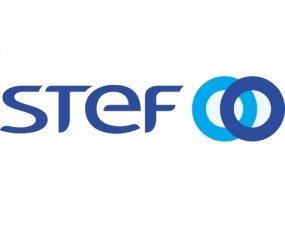 German provider of frozen products logistics, NORDFROST, and STEF, the French specialist in cold chain logistics, have reached a collaboration agreement on frozen goods logistics that allows the partners to extend their respective networks for groupage and fine distribution solutions on a European scale.
NORDFROST and STEF's capabilities in deep-freeze sector are similar and the companies were therefore able to build a strategic partnership to complement their European coverage. NORDFROST has 35 sites for frozen goods and is mainly present in Central and Northern Europe (Scandinavia, Great-Britain, Belgium, Netherlands, Luxembourg, Austria, Switzerland, Italy) and in Eastern Europe. STEF has 47 deep-freeze sites and has facilities dedicated to frozen goods in France and Southern and Northern Europe: Switzerland, Spain, Portugal, Italy, Belgium and Netherlands.
With a network of 82 sites dedicated to logistics operations under sub-zero temperatures with a 1.3m pallet positions capacity, and a specialized fleet of 3,500 refrigerated vehicles, the two groups now claim to offer clients the largest sub-zero storage and distribution network in Europe.
Serge Capitaine, STEF Deputy Executive Officer said, "Our common goal with NORDFROST is to create a unique pan-European transport and storage network for frozen goods. This partnership with a first-rate operator enables STEF to strengthen its presence in German-speaking countries and to offer its clients logistics solutions for the distribution of their frozen goods in Germany. The input of NORDFROST flows will reinforce our leadership position in logistics flows from Germany to Western and Southern Europe."
Horst Bartels, Founder and Chairman of the Board at NORDFROST said, "STEF, like NORDFROST, attaches great importance to frozen goods logistics and is also very strong in logistics for fresh products. Refrigerated goods distribution now accounts for only 15% of our business. This new cooperation with STEF offers opportunities to increase NORDFROST refrigerated activities, depending on the development of our collaboration."
Source: STEF