Mixed Results for Maersk in Q3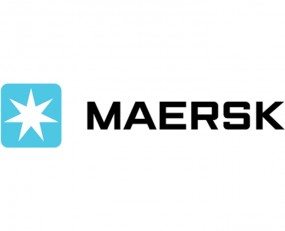 A.P. Moller – Maersk Group reported year-on-year revenue growth of 13.8% in the third quarter of 2017, with EBITDA rising 50.5%. However, these figures masked a colossal overall loss of -$1.5bn, which was derived from the discontinued operations of Maersk Oil, Maersk Tankers and Maersk Drilling.
Maersk Line, which forms the core component of the company's business, reported quarterly revenues of $6,130m, having grown by 14.4% compared to Q3 2016. The business unit produced total EBITDA of $755m, an improvement of 132.3% over the previous year. Improvements in the division's results were derived chiefly from a 14% increase in average freight rate to $2,063/FEU, which offset an overall decline in container volumes. Maersk reported that volumes grew by 0.6% on headhaul routes, however more than offset by a decrease of 8.8% on backhauls. 
APM Terminals took a hit in both revenue and EBITA, with the former contracting by 3.6% to $1,024m, and the latter down 10.6% to $178m. According to Maersk, the business unit suffered a loss of service in North America and an overall decline in average terminal utilisation from 70% to 64%. This was not fully offset by an increase in the average port revenue per move from $195 to $197.
Damco revenues increased by 8.4% to $688m, though the forwarding business also saw a reverse in EBITDA, which fell to a loss of -$5m, from a profit of $26m in 2016. Maersk Group stated that the negative impact from the cyber-attack at the end of June 2017 comprised additional IT costs, a general business impact and loss in productivity. Excluding cost impact from the cyber-attack, overhead costs are in line with last year. Cost saving initiatives including overall headcount reduction were offset by an increase in investments in new products and digital solutions, such as the digital forwarding business Twill. 
Source: Maersk Group