Maersk to pilot sustainable intermodal transportation solution in Japan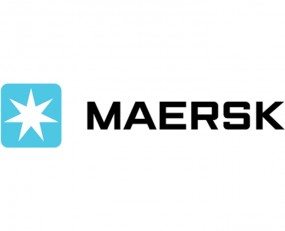 Maersk Japan will be launching a pilot to offer customers sustainable drayage in Japan. The pilot looks to utilize renewable diesel to provide immediate carbon emission reductions. The pilot aims to reduce carbon emissions for container drayage operations by up to 80% based on lifecycle analysis. This will be the first permanently fixed green solution for container drayage in Japan.
The renewable biodiesel is sourced from Itochu Corporation/Itochu Enex who uses International Sustainability and Carbon Certification cooking oil as feedstock. The fuel is then imported into Japan and put into specific container drayage trucks to carry containers of customers who purchased the service from Maersk.
Initially, the pilot will be launched in the Yokohama Kanagawa area providing drayage connections to and from the Yokohama port. The plan is to expand the solution to other parts of Japan, namely Kobe and Nagoya, over the next couple of years.
The company reported that it is are accelerating its efforts to decarbonise marine operations. Maersk has already ordered a series of 8 large ocean-going container vessels capable of being operated on carbon neutral methanol. 
Source: Maersk