Maersk invests in ZigZag Global to make returns more sustainable and less costly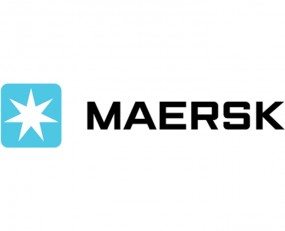 ZigZag Global has announced investment from Maersk Growth, the corporate venture arm of A.P. Moller – Maersk.
ZigZag Global is a SaaS platform helping retailers to manage returns globally by connecting them with a network of 220 warehouses and around 200 carrier services in over 130 countries. The company claims that it uses predictive analytics to understand whether a retailer should resell returned products or bring them back via consolidation and that it can reduce costs and waste associated with retail returns by up to 57%. ZigZag Global further claims that it can significantly reduce environmental impacts caused by returns. It believes, thus, that its solution is well aligned with Maersk's vision of more sustainable supply chains and is also consistent with the operator's ambition to become the end-to-end container logistics provider. ZigZag Global's customers include Topshop, Selfridges, Superdry and GAP, and the platform hopes that the cooperation will allow it to extend its reach.
The platform claims to address customer's pain points within return logistics in retail as consumers continue to "over-order" and are viewing generous returns policies as a core part of retail convention and of the "new normal" for e-commerce. Multi-channel retailers and return logistics continue to drive significant cost, complexity and waste in the retail supply chain. In some retail segments, returns are reaching up to 50% of total sales and with the predicted annual e-commerce growth of over 20%, retailers need to find more innovative and sustainable solutions.
Oliver Finch, investor at Maersk Growth, said: "ZigZag Global's solution provides granular visibility of returns and drives seamless coordination of service providers. Retailers and customers alike benefit from these improvements and efficiency gains – via increased speed and quality of return logistics, broader customer engagement and care options, and a reduction in the costs and waste associated with retail returns."
Al Gerrie, Founder of ZigZag Global, added: "In addition to allowing us to reach more customers whilst remaining carrier agnostic, the funding and Maersk's network and expertise will allow us to further develop our product offering to deliver more value for retailers throughout the supply chain."
Source: ZigZag Global