Maersk and COVAXX enter partnership to supply COVID-19 vaccines globally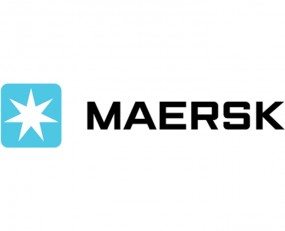 Maersk and COVAXX have announced that they have entered a partnership to supply COVID-19 vaccines globally. The agreement establishes integrated logistics networks to enable worldwide distribution of COVAXX's COVID-19 vaccine. The aim is to distribute up to 1bn doses of the COVAXX synthetic vaccine worldwide in 2021.
The agreement lays out a framework for all transportation and supply chain services that will be needed to deliver COVAXX's vaccine candidate UB-612 around the world, once approved by regulatory authorities. Financial terms of the agreement have not been disclosed.
COVAXX is currently conducting Phase 1 clinical trials of UB-612 in Taiwan and has an agreement with the University of Nebraska Medical Center to conduct Phase 2 trials in the United States, upon regulatory approval. The company has advanced pre-commitments for over 100m doses of UB-612 around the globe. In September, COVAXX announced an agreement with Dasa, the largest diagnostic medical company in Brazil to conduct a large-scale human efficacy clinical trial in Brazil.
As part of the partnership, Maersk will oversee all logistics activities to ensure efficient transportation to developing countries. The agreement including providing end-to-end supply chain management, packing and shipping, via air or ocean, ground transportation, warehouse storage and distribution facilities to support COVAXX's requirements for a pharmaceutical grade, temperature-controlled supply chain. COVAXX is planning to manufacture 100m doses of UB-612 during early 2021, and 1bn doses by the end of 2021. The design of the vaccine components will allow for the use of existing cold-chain storage and distribution channels, as the COVAXX vaccine does not require additional infrastructure such as -80⁰C freezers or liquid nitrogen tanks to store materials at extreme temperatures.
"The COVAXX vaccine is unique in that it can be stored in the fridge you have at home, moved in the same trucks that deliver groceries and administered anywhere you can get a flu shot," said Lou Reese Co-Chief Executive Officer of COVAXX.
Source: Maersk