Maersk and Canadian Pacific target FMCG with new Vancouver facility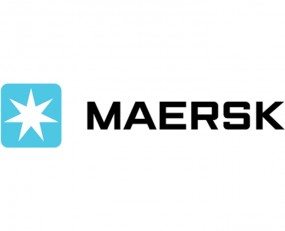 Maersk and Canadian Pacific (CP) have opened a new 117,000 sq ft, 103 door Pacific Transload Express facility on September 10, 2021, to be used especially for fast-moving consumer goods (FMCG) in need of an agile response to consumer demand fluctuations. It is expected that FMCG will comprise about 80-90% of the volumes and auto parts 10-20%.
Maersk said that its aim is to mitigate the transit time fluctuation, positioning storage solutions closer to their customers.
Maersk and Canadian Pacific hope that the ability to transload international containers into domestic 53ft trailers will enable customers to achieve overall cost savings (per cu m) for domestic distribution, while reducing storage costs related to port demurrage and inland detention. Head of Maersk North America's Warehousing and Distribution Product Development Erez Agmoni said: "By reducing the transit time variation from 35-75 days door-to-door to 35-40 days, we aim to help customers create a more precise and predictable supply chain that helps them reduce safety stock."
Additionally, to support customer Environmental Social Governance goals, the facility uses the CP rail service directly from the port of Vancouver as a lower carbon emission choice as opposed to multiple trucks in the port complex and on local roads. The new facility is expected to eliminate over 100,000 truck trips per year in the Vancouver area (almost 60,000 round trips per year) and save over 4,000 tonnes of carbon dioxide emissions a year thanks to the shorter direct rail connection between Centerm, Vanterm and Deltaport and the transload facility as opposed to a triangle route by truck, reducing miles the cargo is moved. Furthermore, the energy efficiency of rail has been estimated as three to four times more energy efficient than trucking.
Source: Maersk