Grupo VIPS and STEF Iberia partner for temperature controlled logistics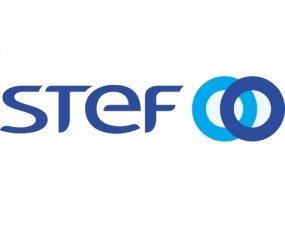 Grupo VIPS, via its SDH subsidiary S.L.U. – whose main activity is the management of logistics systems, purchasing, procurement, storage and distribution of food products for out-of-home catering and convenience stores – has signed a strategic partnership programme with STEF Iberia.
Under this agreement, STEF Iberia is the logistics partner in temperature-controlled logistics for all Grupo VIPS brands, covering more than 350 restaurants and stores – self-owned or franchised – in Spain and Portugal.
Logistics operations for the products of Grupo VIPS – which will be carried out on the STEF Iberia platform located in Getafe, Spain, – cover fresh and frozen food, for just-in-time deliveries or stored in compliance with the cold chain.
Jesús Soto, CFO Finance – IT- Supply – Grupo VIPS said, "To maintain our leadership, Grupo VIPS is convinced that sealing alliances with leading players in their sectors is essential. This is one of the reasons why we selected STEF Iberia, a logistics operator with the expertise and experience to accompany us during our strong growth and expansion stage. Furthermore, we and STEF Iberia share similar fundamental values and a commitment to a sustainable development and the reduction of CO2 emissions."
Angel Lecanda, Managing Director STEF Iberia said, "We are strongly and totally committed to this project. Out-of-home catering is a strategic market for STEF Iberia. Our Getafe Platform is totally dedicated to logistics operations for out-of-home catering services. Our partnership with Grupo VIPS enabled us to collaborate on the design of the infrastructure of this platform and its technical systems, to meet the demands of restaurants and, therefore, of consumers. Our logistics solution for out-of-home catering in Spain and Portugal allows to deliver 2, 640 catering sites every day."
Source: Grupo VIPS