GLP develops new 50,000 sq m logistics facility for Sonepar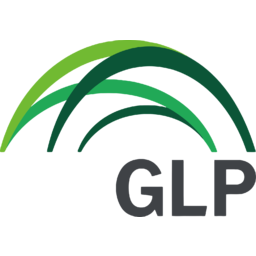 GLP is developing a new built-to-suit logistics facility with a 50,000 sq m leasable area in Magna Park Berlin-Werder (Havel) for the electrical wholesaler Sonepar. The family-run company, headquartered in France and with more than 200 subsidiaries in Germany, with more than 2,800 locations and over 45,000 employees in 40 countries.
Magna Park Berlin-Werder (Havel) is situated to the south-west of Berlin, directly on the A10 motorway, the Berlin motorway ring. It has a direct connection to the A9 (Berlin-Leipzig) and A24 (Berlin-Hamburg) motorways. Travel time to the A2 (Berlin-Hanover) motorway is only seven minutes. The facility is located 14km from Potsdam and 30km from Berlin. It is 157km from Leipzig, 236m from Hanover and 280 kilometres from Hamburg.
Thanks to Magna Park Berlin-Werder's first-class strategic location, Sonepar will benefit from an excellent connection to the motorway network, and can also expect availability of further leasable space at the site in the near future.
Due to the ongoing high demand, GLP plans to develop further leasable space in Magna Park Berlin-Werder (Havel) on a speculative basis. In all, there is scope to develop roughly a further 130,000 sq m. The facility for Sonepar is the first phase of the planned new Unit 7. The start of construction is scheduled for the first quarter of 2023, and handover to the new tenant for the fourth quarter of 2023.
The built-to-suit solution for Sonepar will fulfil state-of-the-art requirements for sustainability and functionality. Like all GLP's new developments in the German market, this warehouse is being built in compliance with the strict sustainability standards of the German Sustainable Building Council (DGNB). The aim is to achieve certification to a minimum standard of at least DGNB Gold. The sustainable approach allows tenants to reduce energy consumption, carbon emissions and water usage, and thus bring down their operating costs.
Source: GLP