GEODIS to build e-commerce fulfilment site in Spain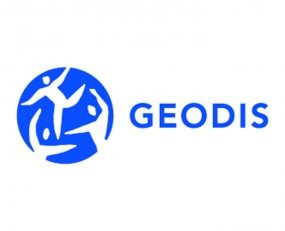 GEODIS has announced it will build a dedicated 55,000 sq m warehouse space at Torija in the Province of Guadalajara, Spain.  
This is the first such investment of GEODIS in the country, and is partially a response to a national growth rate in e-commerce sales of 17.0% last year, which drove the total value of the market to €24.3bn.
While GEODIS has a presence in Spain at sites in Palencia and Burgos providing contract logistics services, the Torija facility will be a turnkey project for its supply chain management and will offer services specifically tailored to an e-commerce retailer.
The company stated the facility will utilise its IT solutions which aim to enable e-commerce customers to grow their businesses rapidly.
Country Operations Manager for the Contract Logistics line of business of GEODIS in Spain David Pele commented: "Undoubtedly the logistics challenges of servicing a fast-growing and at times unpredictable sector such as e-commerce requires flexibility in designing and implementing traffic flows as well as skilled and motivated manpower. These considerations were paramount in our choice of location in a region where logistics skill sets are well established within the local workforce. Fast efficient transport links to Spanish retail consumers and international road, rail and air links were also factors."
Managing Director in Spain Iván Sánchez Intxaurbe commented: "E-commerce as a retail channel had 58.0% market penetration in 2021, meaning over half of Spaniards bought at least one product online last year. A maturing market such as this is regarded as both stable and one of potential steady and consistent growth as long as customer experience standards are maintained by retailers. We expect Torija to be the first of a number of e-commerce fulfilment centres within our future Spanish operations."
Source: GEODIS