GEODIS announces it has completed the rebranding of OHL to GEODIS in the US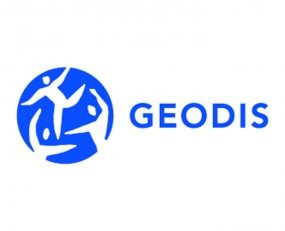 GEODIS announced that it has completed the rebranding of OHL to GEODIS. In August 2015, GEODIS announced the acquisition of OHL and completed the deal in November 2015.  The acquisition was an important step toward GEODIS' "Ambition 2018" strategic plan. The acquisition added to GEODIS' portfolio of services and geographic scope, and enhanced its position as a leading, global 3PL.   
"The acquisition, the integration and now rebranding of OHL is a critical step toward our plan to be the global growth partner for our clients," stated Marie-Christine Lombard, CEO of GEODIS. "Customers demand a market leading set of solutions on a global level.  As OHL is now GEODIS, we provide that global platform to serve our customers in EMEA, Americas and APAC.  With our broad portfolio of services – Supply Chain Optimization, Freight Forwarding, Contract Logistics, Distribution & Express, and Road Transport – we are very excited about what we can do for our customers," she added.
Randy Tucker, President of GEODIS Logistics LLC in the USA, commented, "Many of our US customers have asked us in the past to expand our service capabilities to Europe and Asia.  Now as one company with expanded capabilities to leverage across the globe, we can quickly help our US customers expand into new markets." He added, "We've also seen a number of GEODIS customers in Europe engage with us in the US."
In 2015, the company unified its portfolio of businesses and services under the brand GEODIS. Marie-Christine Lombard commented further, "Integrating and rebranding OHL as GEODIS is a continuation of our investments in making our services more attractive and enhancing our value proposition".  She added, "The unified portfolio and the one unique brand of GEODIS, is also an important reflection of our mission – to help our clients succeed by overcoming logistical constraints. Our vision is nothing short of acting as our customers' global growth partner wherever they need us to be – EMEA, Americas, and APAC".
Source: GEODIS